A wonderful review of DYT Permanent Magnet 2019 PTC exhibition in Shanghai
A wonderful review of DYT Permanent Magnet 2019 PTC exhibition in Shanghai
PTC (Asia international power transmission and control technology exhibition) was held in Shanghai new international exhibition center from October 23 to October 26, 2019, and nanjing deva permanent magnet technology co., LTD was invited to participate in the exhibition.
In this exhibition, the permanent magnet direct drive motor for ball mill (900KW/6000V), permanent magnet direct drive motor for belt machine (160kw/380v), permanent magnet direct drive motor for cooling tower (132kw/380v), DYT coupler and DYT snake spring coupling products were exhibited.
Everything is ready for you to come...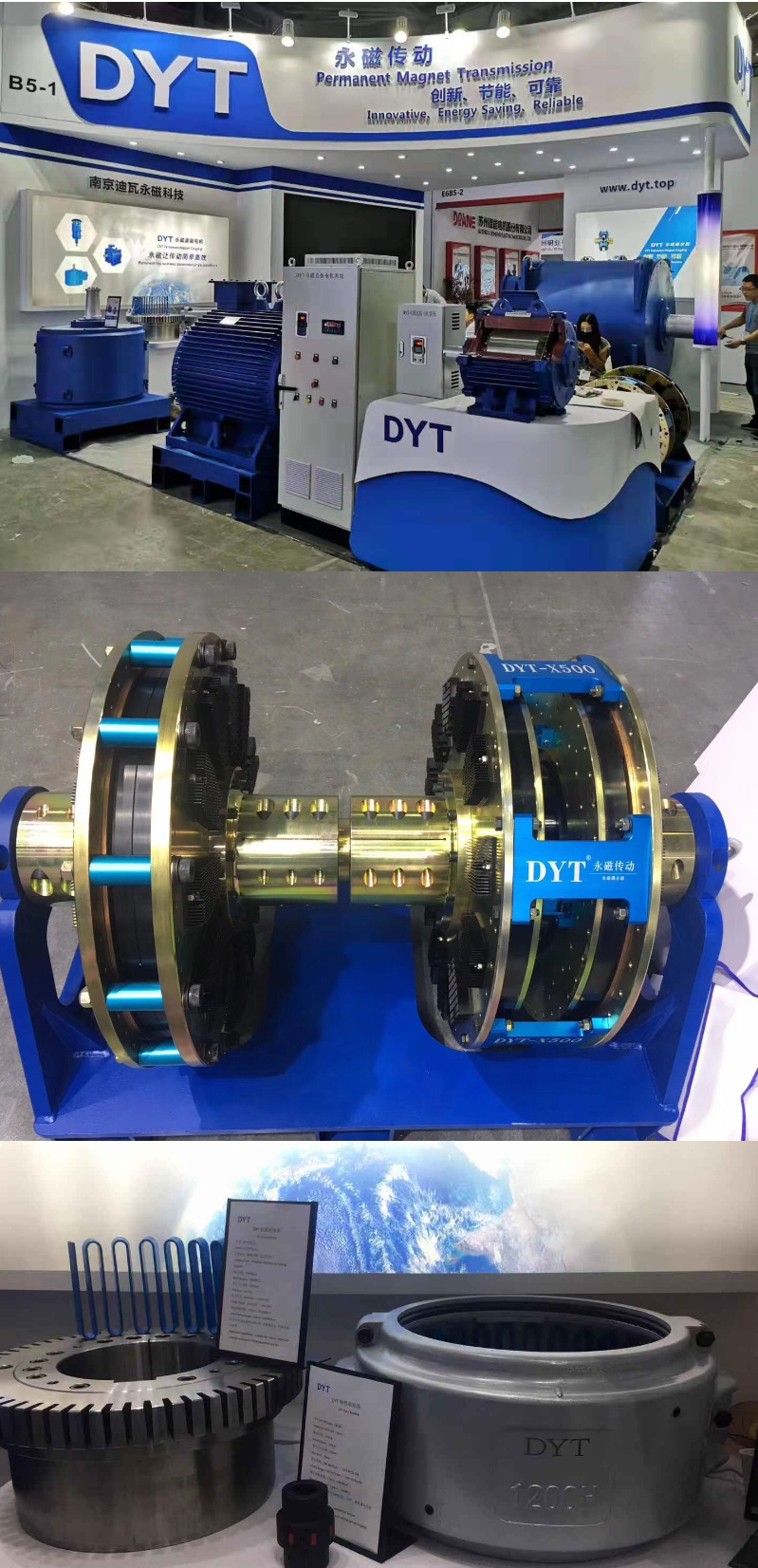 The first day of the exhibition attracted many domestic and foreign customers to stop and learn:

We not only provide you with reliable products, but also provide you with equipment operation manager. DYT online statusmonitoring system can monitor the running status of permanent magnet direct drive motor at any time, no matter where you are,you can control everything.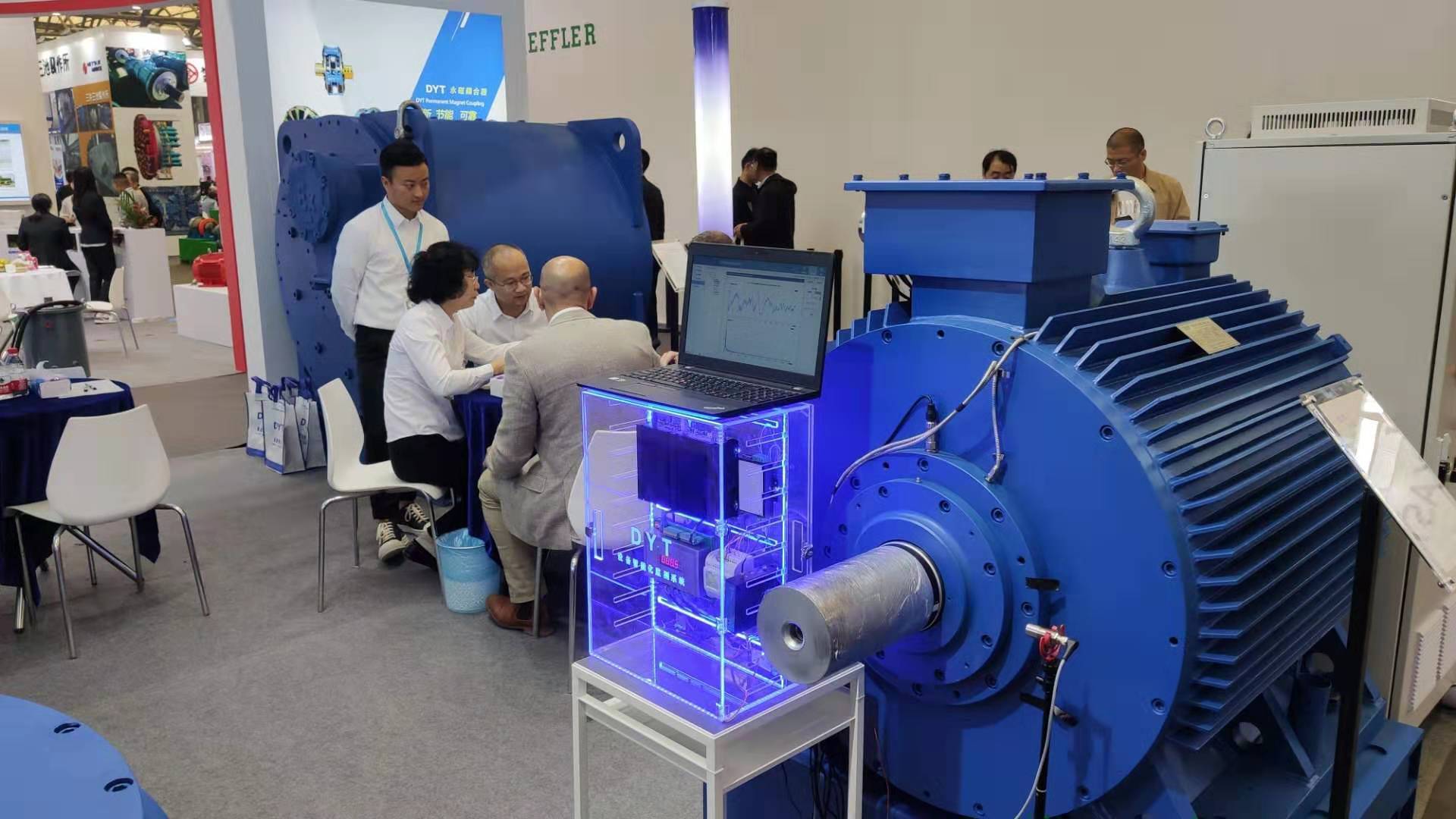 In just four days, customers came to consult products in an endless stream. Time is always short, and many customers are still hungry. But it doesn't matter. I'll see you next year.